SilkRain - a Dance Company
SilkRain - a Dance Company is a performance troupe bringing Middle Eastern dance to venues around the Puget Sound and beyond. Focusing primarily in Egyptian cabaret and folkloric styles, members of SilkRain combine a love of dance, music, textures and color together to create performance art that engages the senses and elicits emotions. SilkRain members consider themselves to be sisters in dance and their connection becomes apparent whenever they perform. SilkRain is truly a collaborative effort and each member has something unique to offer. SilkRain performs locally at restaurants, community events, haflas, and festivals. Contact Samarah or Kamaria for information on booking SilkRain Dance Company for your next event. And be sure to follow us on Facebook: https://www.facebook.com/SilkRainDanceCompany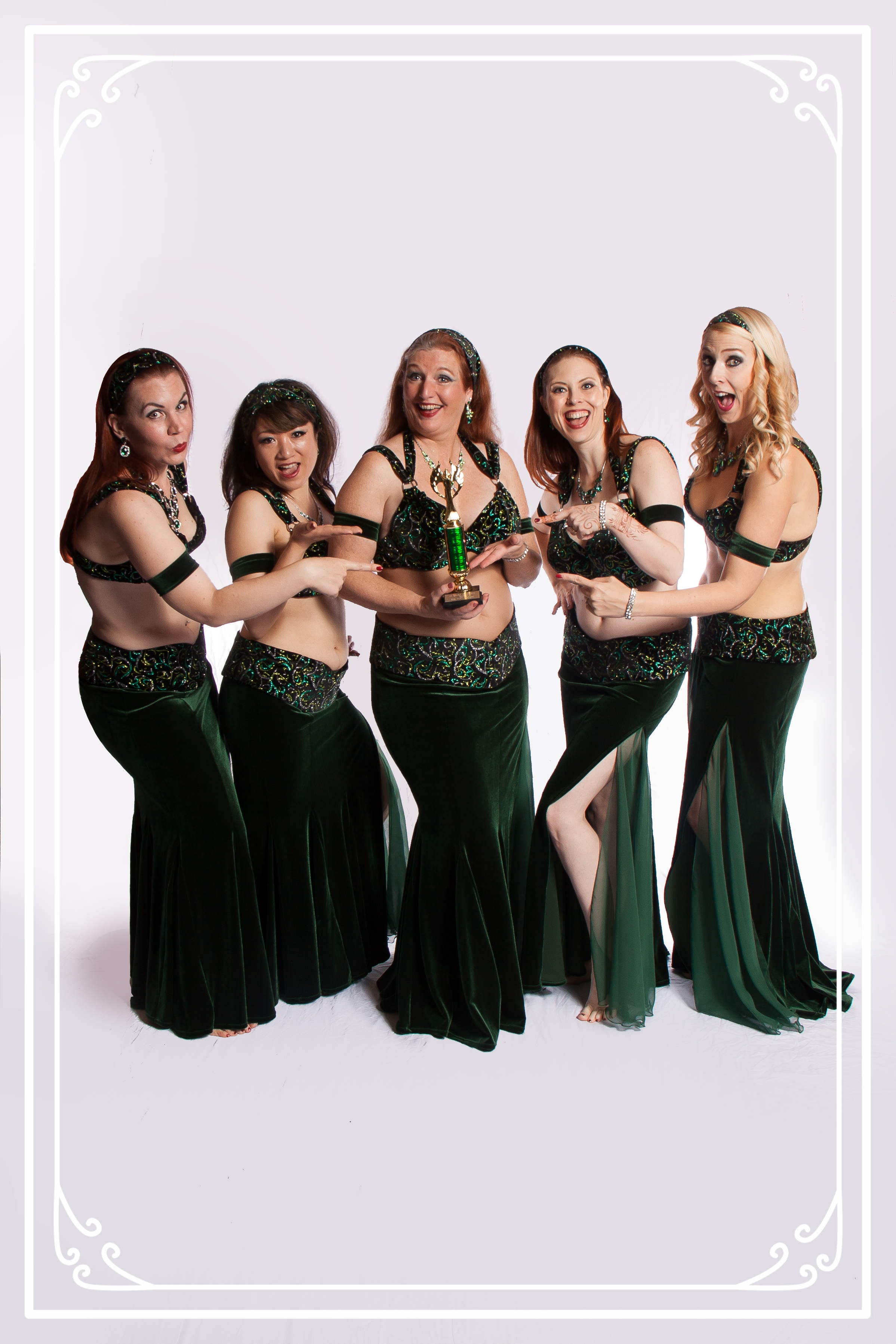 LaDanse Oriental Dance Competition
Photo by Sarah O'Brien
SilkRain takes 3rd Place in the Troupe Category 2016
SilkRain - 2016
Photo by Tatsuki Kobayashi
SilkRain won Third Place at LaDanse Orientale Belly Dance Competition, Troupe Category, 2016
Samarah - Director
Photo by White Carnation Photography
Kamaria
Kamaria was drawn to the dance through childhood memories of playing with her grandmother's coin belt and finger cymbals as well as a desire for exercise and the hope of new friendships. It wasn't long before Kamaria was performing in student recitals, participating in student troupes and performing at local restaurants, haflas and festival; expanding her horizons to include solo performances and a trip to Egypt for a dance adventure. Kamaria brings grace and beauty to the dance and her administrative skills to the troupe as its Business Coordinator.
Mikki Saffron
Photo by Tero Photography
Originally from Japan, Mikki settled in Seattle about 6 years ago. Although she found it challenging to knock on the door – starting new things in a new place - she couldn't resist the chance to explore the art of belly dance and has been obsessed with belly dance ever since that first day of class. Mikki, also known as Saffron, was a student of Malia's for nearly 4 years and a member of Bella Rosa since 2013. She performs Raqs Sharki and folkloric styles including her favorite Saidi and most recently Iraqi dance. Mikki's quiet charm draws her audience in and makes them feel at ease.
Siobhan
Photo by Tero Photography
Siobhan took her first intro to belly dance class on a whim when she was looking for a new hobby and way to get exercise. Soon she was in the studio learning and rapidly growing in skill. She found the combination of sisterhood and therapy from dance was addicting, as were the sequins. While the glitz of raqs sharqi initially grabbed her, she also performs traditional folkloric. Siobhan specializes in balancing sword and you won't want to miss it, her statuesque presence is matched only by her playfulness on stage.
Sway
Photo by Al Martinez
Never in a million years did she think she'd end up changing so much, that she'd blossom into someone who dances. But in the past 5 years, Sway has learned, laughed, sweated, performed live music improvisations, and learned about worlds that she didn't even know existed inside, as well as outside herself. She's performed at several restaurants, as well as helped backstage in many stage shows. She competed in the 2016 Belly Dance off in the rising star category, and is excited to expand her dancing ventures in the future. Promoting peace and love is a full time job, and dance is one of the most beautiful ways to do it! In one way or another, she will dance her way through the rest of this life. (and maybe the next one too!)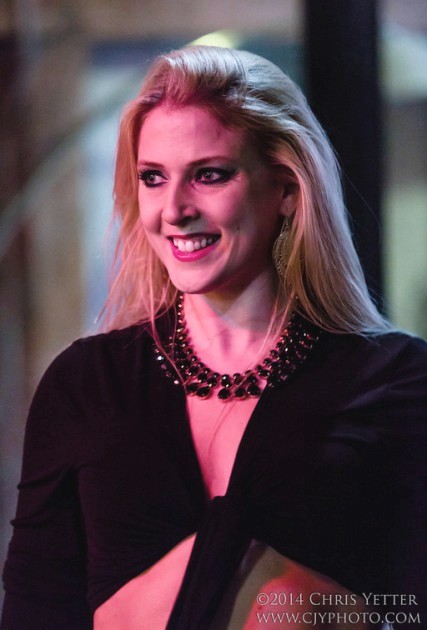 Michelle
Photo by Chris Yetter
Originally from Scotland, Michelle moved to the United States 8 years ago. Her whole life has been filled with a passion for dance; she began Bhangra dancing (Punjabi folk dancing from India) in 2009 and performed with the troupe, Rhythms of India, in the Seattle area. After taking some time off from dance to have her first child, Michelle began belly dance classes with Malia and fell in love with the theater, improvisation, and sisterhood aspect of the dance. Michelle's style and bright smile light up a stage whenever she performs.
Members of SilkRain Dance Company perform at a holiday hafla.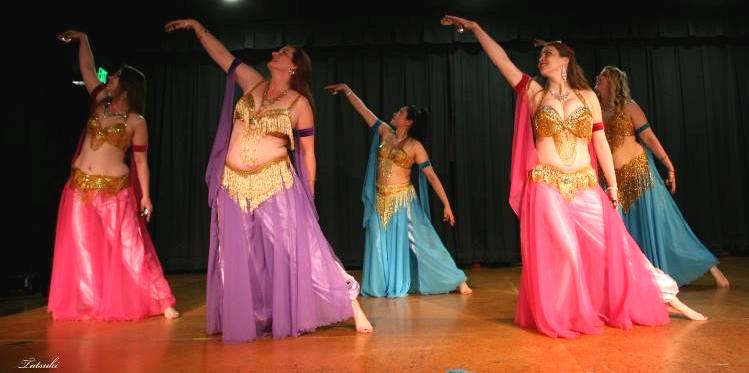 SilkRain at Springtide Hafla
SilkRain - a Dance Company, Springtide Bellydance Show 2015
SilkRain - a Dance Company Halloween Hafla 2015
SilkRain having fun at the annual Halloween Hafla. Saidi dance with a "witchy" twist!